Getting stuff in the mail is awesome.
Getting unwanted stuff in the mail is not.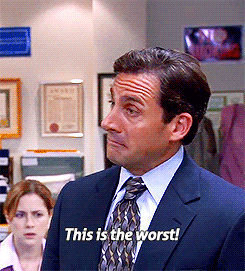 We all have experienced it. You open the mailbox and find something addressed to you or the current resident (whom you have never heard of) and have no idea why you are getting this piece of mail. You don't even know what this company is that's sending you catalogs.
Besides just tossing it in the recycling bin, there are a number of ways you can keep yourself from getting junk mail in the first place.
The biggest thing you can do is avoid giving out your address, but sometimes junk mail will find you anyway.
Below are some resources you can use to be removed from all sorts of mailing lists.
Another way to combat the onslaught of unwanted mail is to find the sender's phone number, any number you can find, and call them to remove yourself from the mailing list.
Be warned that it takes over a month sometimes to be officially removed from mailing lists. A lot of the time, a catalog or a mailing is already in production and printed with your name on it before you make the call.
On another note, as much as I love giving money to a good cause such as a charity or non-profit, be careful. Sometimes when you donate, your mailing information can get shared with (or sold to) other organizations. For example, post-election, K donated to an environmental organization and now we get TONS of calendars, address labels (SO MANY), notepads, and more.
If you are looking for more, check out my friend Celia over at Litterless who also wrote a great post on getting rid of junk mail.