I don't really care about the Super Bowl.
Commercials are good and I generally enjoy eating the food associated with a Super Bowl party.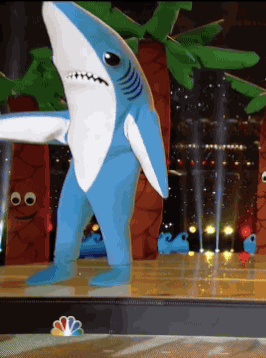 But you know what really gets me pumped about a Super Bowl? Waste reduction! This year will attempt to divert 90% of the stadium's waste.
Which is awesome!
Back in the day, while interning at the U.S. EPA, I had the chance to interview the NFL's Environmental Program Director about that year's Super Bowl. It was a really neat experience.
Check out the post below.
---
Each week we write about the science behind environmental protection.
Previous Science Wednesdays.
By Marguerite Huber
On Sunday, February 5th 2012, thousands of people descended upon Indianapolis, Indiana to watch Super Bowl XLVI. While millions watched the game, they were probably unaware of the sustainability actions that were put forth at Lucas Oil Stadium.
I spoke with NFL Environmental Program Director, Jack Groh, about what his job entails. He describes his job as incorporating environmental principles into sporting events, all the while making good business decisions. In the 18 years Groh has been with the NFL, they have kept expanding their sustainability actions, moving from just solid waste recycling to green energy seven years ago.
This year the NFL will be offsetting the energy for the stadium with Renewable Energy Credits for an entire month! "We are renting the stadium for a month, so we believe we are responsible for our tenancy," states Groh. In addition to the stadium, the program will be offsetting the city's convention center and four major hotels. That's an estimated total offset of 15,000 megawatt hours.
"Every year there is something new and exciting. We want to push the envelope and look for new impacts and strategies," Groh proclaims. For example, diverting waste from landfills by promoting recycling and reuse, collecting extra prepared food for donations for soup kitchens, donating building and decorative materials to local organizations, and reducing the impact of greenhouse gases from Super Bowl activities. My favorite is the 2,012 Trees program, which will help plant 2,012 trees in Indianapolis to help offset environmental impacts.
What I found most interesting from talking with Mr. Groh was that he does not spend a lot of time with publicity, which is why many of you may have never heard of this program. "People are amazed that we have been doing this for two decades. We don't do it to create an image or green presence in the media, but do it because it's the right thing and a really smart way to run things. Our goal is make the Super Bowl as green as we possibly can make it." Groh admitted.
Sustainability and sports is a growing trend, even if it is not seen on the surface of our favorite sporting events. I am excited to see how professional leagues will mold the core of their existence into a new form of competition that is not just for teams, but for the professional leagues themselves. With sustainability, everybody wins!