I love water. It is basically all I drink.
Do I need to drink water from commercially produced disposable plastic bottles to stay hydrated? Uh, No.
I have access to high-quality Lake Michigan water flowing out of my faucet, but some people don't have this luxury and bottled water is the only safe drinking water option for them. In that case, bottled water is OK.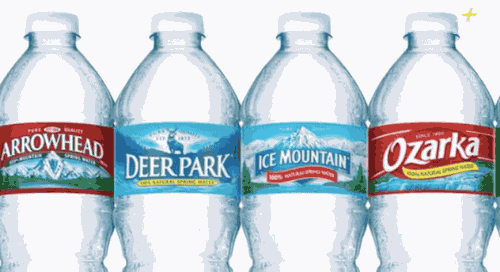 Water is not something I am willing to pay the marked up $6.00 for at a sporting event. The water fountain is fine, thank you.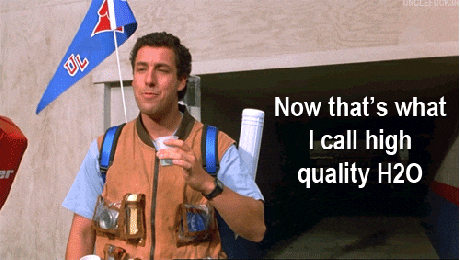 But there needs to be a water fountain…and it should not be full of lead…
Anyway, this is not the first time I have taken to writing about bottled water. I wrote my senior honors thesis about it in college a whole 8 years ago (That is terrifying). I remember sitting at my desk, letting the words flow out, but they sounded too casual, too informal, too dare I say, like a blog.
My advisor made me lose the conversational tone and it made my thesis seem less like me. I didn't want to talk at people with loads of science jargon about what makes bottled water a threat to our health, environment, and our wallets. I wanted to talk with people and engage with them about it.
So here I am. Eight years later. With a blog. That some people read.
Therefore, it is finally the time I discuss this topic how I wanted it to be discussed in the first place.
Each purchase and consumption of bottled water could be dangerous to one's health, damaging to the environment, and adds up to water that is 1,900 times more expensive than tap water.
It doesn't seem like common sense to continue purchasing bottled water due to the enormous ramifications it causes, but millions upon millions of people keep buying, keep drinking, and keep polluting every single day.
Stay tuned for more fun facts that I learned while writing my thesis!